Ingredients:
2 center cut salmon fillets (about 2.5″ wide)
4 slices of thick cut bacon
Tomato Slices
Lettuce, rinsed and dried
French baguette
1 tsp dried thyme
Olive oil
Salt and pepper, to taste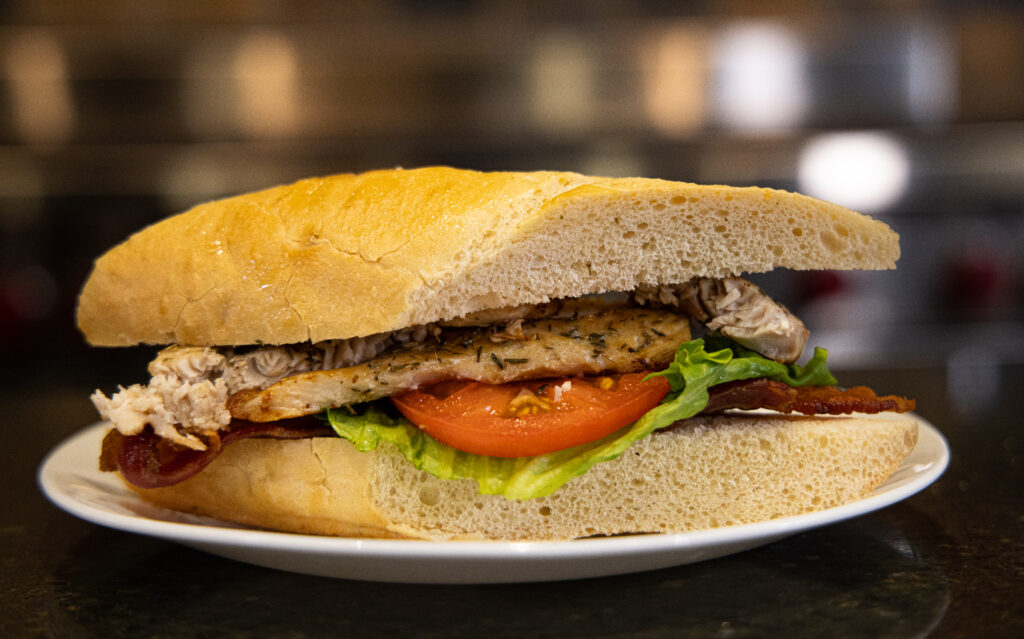 Directions:
Preheat oven 375°F and line a rimmed sheet pan with foil.
Lay bacon on sheet pan in a single layer, keeping bacon top one side (needs to be room for the salmon to be added later)
Bake the bacon for 8 minutes. While waiting for bacon, brush the fillets with oil on one side and then add thyme, salt, and pepper.
Add the salmon to the pan and return to oven to cook for another 12 minutes, until the bacon is browned and the salmon is opaque throughout.
Lightly pat meat with paper towel to remove excess bacon grease and then assemble the sandwich using lettuce, tomato, and mayo.