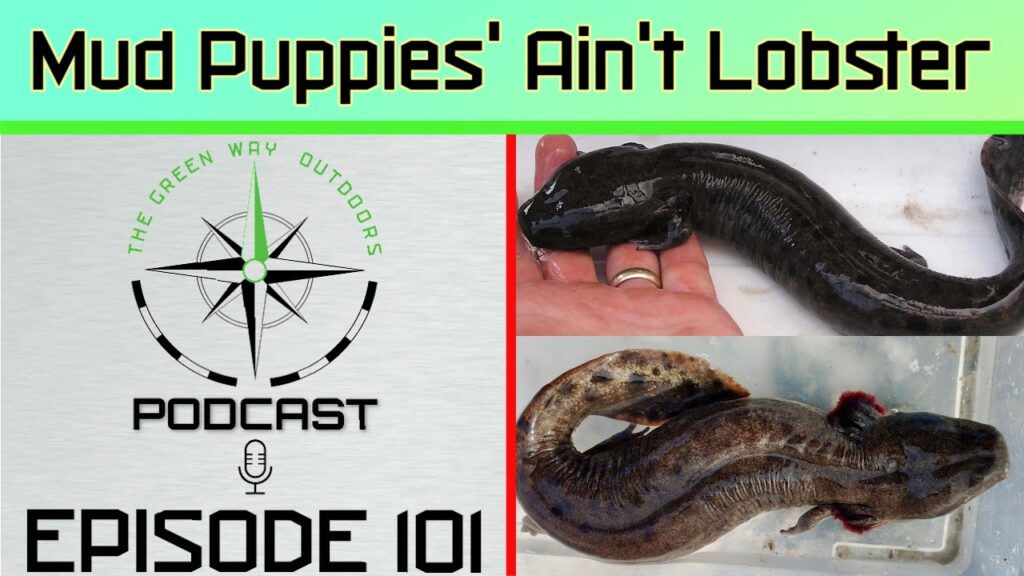 Episode 101 - "Mudpuppies' Ain't Lobster" -
The Green Way Outdoors Podcast Episode 101
– Kyle's new ice fishing scooper and some cool ice fishing stories.
– A walk down memory lane for Kyle & Jeff's childhood. -The significance of Titanic – What is a mudpuppy?
-A whale fall and the ecosystem it creates.
-Why horseshoe crab blood is blue and worth $60,000 a gallon!