Ingredients:
16 oz. elk round steak, chopped into bite sized cubes
Low sodium beef broth (enough to cover the meat in the slow cooker)
Cajun seasoning
Garlic cloves, peeled
Garlic Salt
Red Skin potatoes, cut into bite sized pieces
Baby carrots
1 small onion, chopped into cubes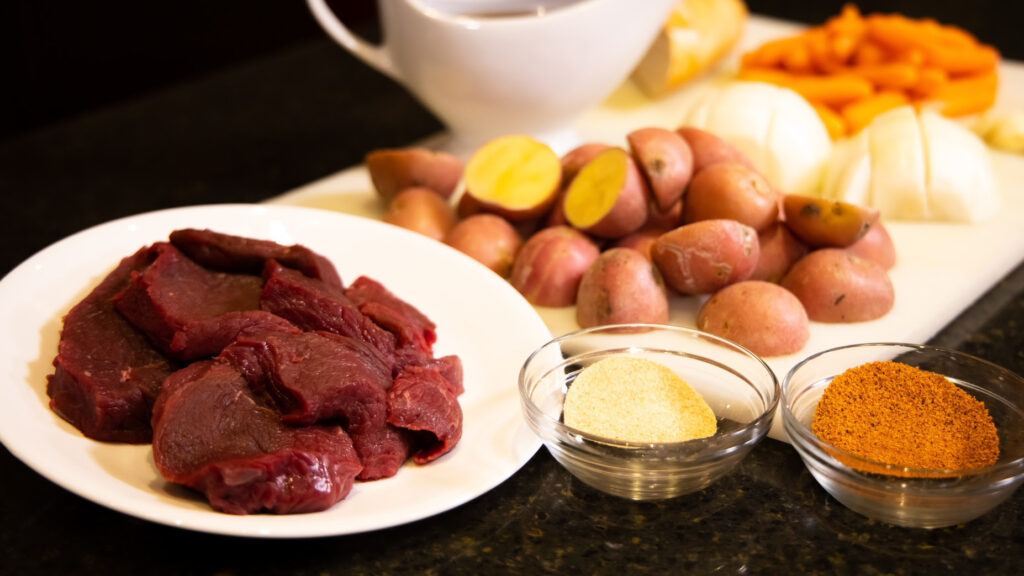 Directions:
Cut all silver skin and fat off elk sirloin, roast or steak.
Coat the elk meat with cajun seasoning and garlic salt.
Add meat, garlic cloves, and chopped onion into crock pot. Submerge everything in low sodium beef broth.
 Cook for 4 hours on low heat with the lid closed.
Add your potatos and carrots and cook for an additional 4 hours on low heat.
Plate and serve when meat is tender and falling apart and enjoy!