Ingredients
2 Tbsp butter
2 carrots, peeled and sliced 1/4″ thick
3 celery stalks, chopped 1/4″ thick
1/2 white onion, well chopped
2 cloves garlic, minced
4 Tbsp butter
8 Tbsp all purpose flour
1 bay leaf
1 tsp dried marjoram
1 tsp dried thyme
1 potato, washed, peeled, and well chopped
Chicken Broth
Salt and Pepper, to taste
Olive oil
1 pheasant, breasts and legs
1/2 c. kale, de-stemmed and chopped
1 c. egg noodles, more if preferred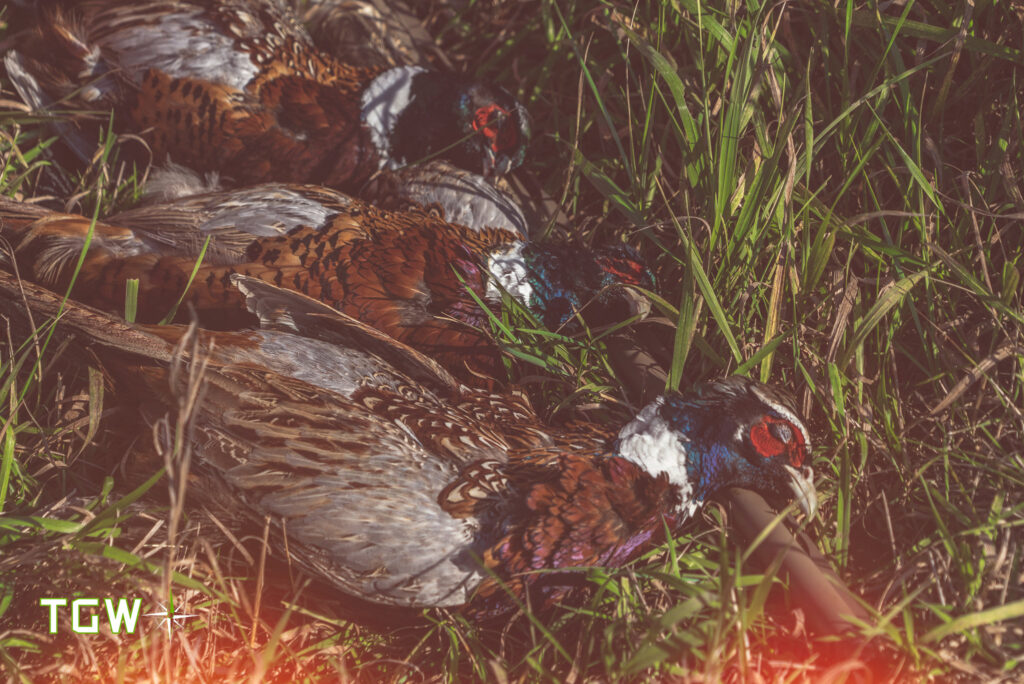 Directions:
In a large saucepan over medium heat, melt 2 Tbsp butter then add carrot, celery, and onion (mirepoix). Cook, stirring constantly until onions become translucent.
Add garlic and cook until aromatic. Remove everything from pan and set aside.
Melt remaining butter in pan. Add flour and stir constantly to avoid burning. Continue until flour turns light brown color and smells toasty.
Return mirepoix to pan, add bay leaf, marjoram, thyme, potatoes, broth, salt, and pepper.
Cover and cook for ~20 minutes
While your soup is cooking, heat enough oil to coat a saute pan over medium heat.
Make sure the pheasant meat is dry. Salt and pepper pheasant and add to pan.
Cook for 3-4 minutes, until meat browns.
Flip and cook until internal temp is 165°F.
Remove from pan and cut meat into soup sized pieces.
Once saucepan has cooked for 20 minutes, add pheasant, kale, and noodles.
Simmer until noodles are tender.